Rock Bottom (Inigo's Story)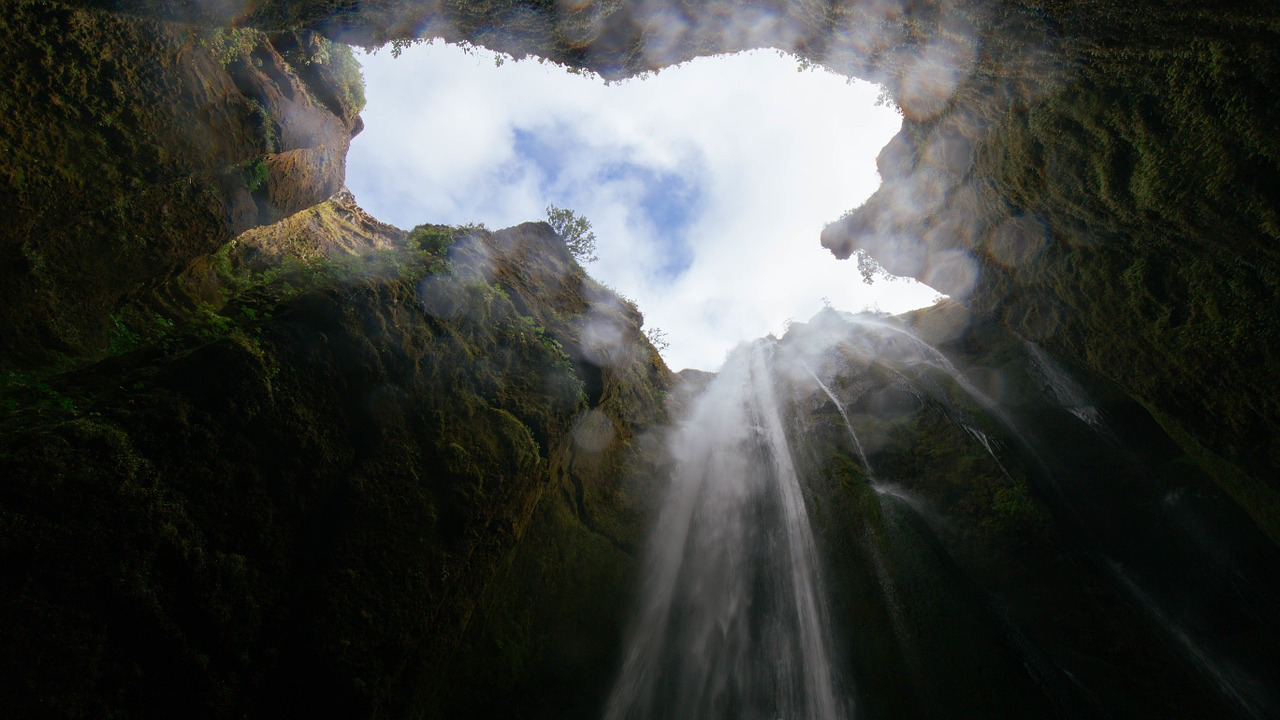 To read part 1 of Mommy Thessa's story, click here.
My mom was the only person who tried to keep me sane and focus on what needs to be done immediately. My mom knew me well that she kept pushing me to quickly act on it. We need all the help we can get. But how and where? The audiologist explained to us the different degrees of deafness comparing it to our eyesight and Inigo needed to wear hearing aids and start speech therapy as soon as possible. I was in panic! I tried my best to remain calm. I do not have time for an emotional breakdown.
I never wanted this to happen. Not in a million a years. Not in another lifetime. I was hopeless, sleepless and restless. I kept blaming myself for not taking good care of my body when I was pregnant. I was workaholic, got married at the age of 30 and gave birth at 31. I was so busy with a lot of things in the office. The expectations were so high. It was years of multitasking, stress, working late and traffic. Little did I knew, it took a toll on my body.
The option of having my baby wear hearing aids was definitely not something I pictured in my mind. Our savings will soon be zeroed out. We lost our canteen business. I was so focused with all the negativity happening to my poor little baby that I failed to see the blessing that came with it. My whole family was willing to help us financially.
My expectation of motherhood was different. I always wanted to be like my mom. She was my role model. She can multitask and does well in anything she puts her mind into. But the truth is, motherhood was not as peaceful and calming as how I imagined it should be. It was a constant battle of choosing which one comes first. Urgent and Important versus Important but not Urgent. I have a way of creating a to-do list in my mind and segregating it within the 4 windows of the matrix.
Inigo's pediatrician recommended we see a Developmental Pediatrician so he can be properly assessed. My co-worker and mommy friend gave me a list of doctors specializing in this field, but they were all booked until the next coming months. We finally found one who can accommodate us as early as a month after I called. It was the highest initial assessment fee compared to the other doctors. My mom said, not to worry as she will pay for it. So we all went ahead despite my hesitation with the rate.
The bad news of having a hearing impaired child, didn't stop there. Another truth bomb slapped us straight in the face. This new doctor, who I just met 2 hours ago, said there's something else going on. Our happy smiley baby has Global Developmental Delay. I instantly became deaf after hearing this new terminology. I couldn't comprehend the rest of the explanation about it along with the concern that my little boy's head circumference was small. Occupational and speech therapies were written on the report and a therapy center was mentioned. Microcephaly was also noted with a plus sign and a question mark at the end. A visit to a pediatric neurologist and optometrist were also recommended.
I felt lost and isolated as most of my mommy friends have normal hearing babies. No one can really relate to what I am going through. I also failed to see my husband getting more deeply impacted with all these series of unfortunate events. We both wanted a son and God gave us one. We were so happy! I was thankful! But why with these conditions?
Inigo's first speech therapist, made us aware about the Person with Disability card which can be applied through our local municipality. After researching all its benefits I quickly went for it. I learned that you can sue anyone one tries to bully your child along with those who will deny him with its privileges. I have proof and it was written in this law that I just Googled. The benefits were similar to the Senior Citizen card. I felt relieve learning about the 20% discount for medicines. The yearly income tax return (ITR) discount was very helpful for us working parents. But sadly, the discount for basic commodities was only at 5%.
A year after we were again counseled by group of hearing experts. Inigo's audiologist explained to us that if the left ear no longer benefit with the help of hearing aids, he can be a candidate for Cochlear Implant. Ugh!!! A new terminology again? I immediately asked how much and when he said it was worth millions, my brain completely shut down! Where in the world will I get that amount? Our families were already supporting us financially and that was definitely too much to ask!
We got the chance to talk to both cochlear implant suppliers here in the Philippines. A former officemate also introduced me to her friend who had a son wearing cochlear implants. I was so happy! I found someone who I can relate to. The new mommy friend gave me a copy of the letter she wrote to the Philippine Charity Sweepstakes Office and First Hand Foundation. She explained how to go about requesting for funds, the different documents to prepare and the process of submission. I was also blessed to have another friend who at that time had connections in the government.
Inigo needed to get several medical clearances prior to the implantation. We went from one hospital to another just for 1 test. The asthma test was done at the pulmonary laboratory of the Philippine Heart Center. A test to check his urinary tract reflux was done at St Luke's Medical Center in Quezon City. He also needed to undergo Magnetic Resonance Imaging (MRI) and computerized axial tomography (CAT) scan to know where the cochlear implant will be positioned during operation.
The yearly medical insurance allotted for procedures related to congenital cases were consumed. I was exhausted from work and taking care of Inigo when I got home. I have used up all my vacation leaves from the office. I was struggling to balance everything. I had a lot on my plate and I still couldn't accept the fact that I have a child with disabilities.
I was scared of the cochlear implantation. He was just a baby! But I was more worried that if there's an emergency and someone is already shouting fire or evacuate the building or a siren is already blurting loudly, how can he hear it? If I die, who will take care of Inigo and how will he take care of himself? I continued to blame God at the same time blame myself. But I prayed for enlightenment until I finally had an idea.
I thought of selling flowers as a fund raising project. As a hobby, my mom and siblings have been doing event styling and floral arrangements. My paternal grandmother (RIP) taught us how to create bridal bouquets and corsages out of vandas and cattleyas from her orchid garden. I wrote a short essay entitled 'Roses for Inigo' and posted it on my Facebook wall. It was timely for Valentine's Day way back 2014. Our families immediately started marketing it. Relatives and long lost friends suddenly sent messages and words of encouragement. Some donated money instead of buying the roses, while others did both!
I was overwhelmed with all the positive responses. I finally felt that I am doing something right for my baby. To cap it all off, my paternal grandmother donated half the amount needed to start the implantation. It was a huge relief! I cried and hugged her so tight, she told me not to worry. So we immediately locked in the date for cochlear implantation on May 13, 2014.
To be continued.